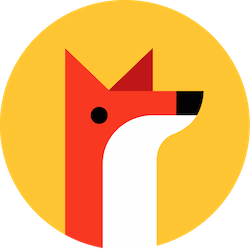 Chrys and I launched Secret exactly one year ago tomorrow. In that short time, we've grown our team to 25 incredible people and signed up over 15 million people around the world.
It's been an amazing journey. And with every journey, we expect some change. With that, I'd like to pass along a note from Chrys:
With Secret, David and I set out to create a new platform that allows people to be their most authentic selves. I think we did exactly that, enabling us to assemble an incredible team along the way. It's become clear that the next chapter of Secret is beginning in a way that will be less about the kind of creation and design that I love, and so it's time for me to step down, let the team do what they do best, and focus on what I do best. Secret's design is in good hands with Ben Lee (@SirBenLee), the best designer I've worked with, and I'm excited to see what he comes up with next. — Chrys
I'm so proud of what we've built in such a short time, and it couldn't have been done without Chrys. I knew when we met at Google that we would find a way to work on something together, and I am both proud of and thankful for what we built — I can't wait to see what he does next.
As for Secret, we have big plans. As you know, we went through a major overhaul just a month ago. And while change is hard, I'm happy to say that it's been a success on nearly every level.
Our mission is to create a more open and curious world. Secret is the "second screen" to life that allows us discover what's going on around us, understand new perspectives and share what's really on our mind.
David
Enjoying these posts? Subscribe for more